Ki Residences At Brookvale
3 Brookvale Dr, Singapore 599969
Last updated on 2022 March 18 05:03
| | |
| --- | --- |
| TOP | 2024 |
| Tenure | 999 |
| Total Units | 660 |
| Site Area | 340,107 sqft |
| Property Type | Apartment / Condo |
| Developer | Hoi Hup Realty and Sunway Group |
| Development | KI Residences at Brookvale 翠宁苑 |
| Website | kiresidenceshoihup.com |
KI Residences™ at Brookvale 翠宁苑
KI Residences™ at Brookvale 翠宁苑 (former Brookvale Park) is a new launch residential development located at Brookvale Drive, off Clementi Road and Sunset Way. Jointly developed by a consortium comprising of award-winning developers Hoi Hup Realty Pte Ltd and Sunway Developments Pte Ltd, residents can fully experience the intricate design and exceptional build quality here.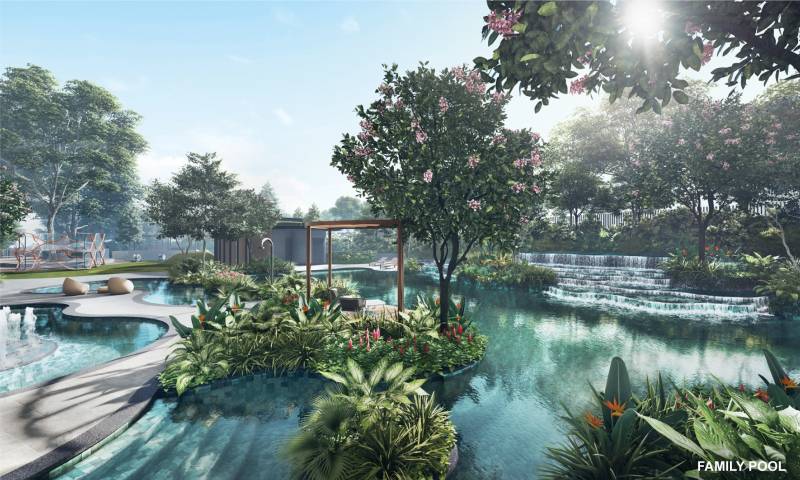 " We design landscapes that take you away to a different time and place, for a quality of life enhanced by the preserved genius loci of the site, for young and old. A world where a multi-sensory stimulation of mind and spirit is derived from the flowing brook, the wooded environment and the large heritage trees preserved as a legacy for future generations."
HELEN SMITH-YEO
Principal
STX Landscape Architects
" When we design living spaces, we design spaces that are living — spaces that fill with natural light and air, open to nature and flowing with energy — the fundamental concept of Ki."
TANG KOK THYE
Associate Partner ADDP Architects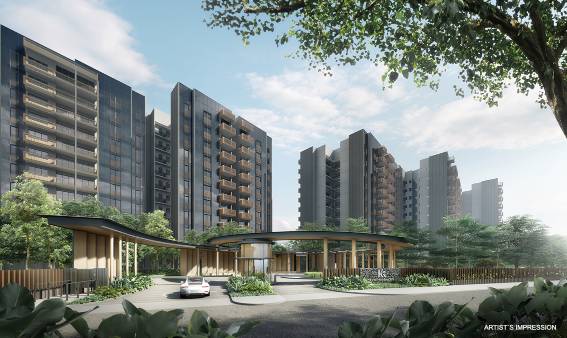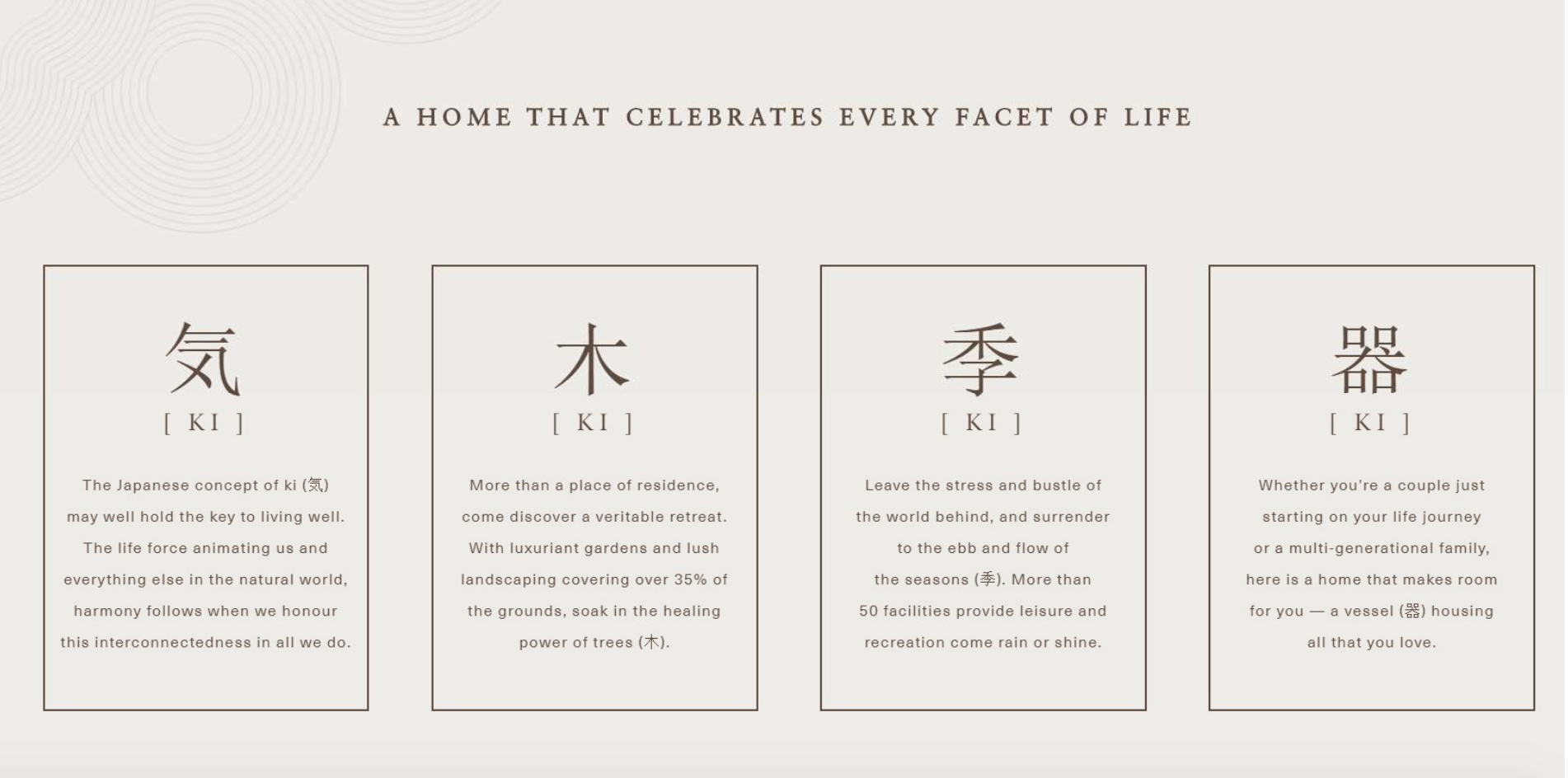 The Concept of Ki Residences is based on the Japanese Kanji Word "Ki", which can be interpreted in 4 distinct yet complementary elements.
気 refers to the concept of living-well. On the simplest level, ki is the life force animating us and everything else in the natural world. Harmony follows when we honour this interconnectedness and strive for balance in all we do.
木 refers to the Wood element, present in the idyllic and serene nature surroundings. A conserved Ficus Tree is set in place at the Enzo Clubhouse, a seamless marriage of old and new.
季 refers to Season, where time can be slowly taken to appreciate, explore and enjoy both the myriad condo facilities, and for quality family bonding time throughout the years and decades to come.
器 refers to the house, and the thoughtful design in creating it. From cross-ventilation, full-height glass facades, wide balconies, smart home, to intricate textural wooden accents to complement living near to nature, Ki Residences bears true to its name.

The vicinity is the noticeably-sought region recognised for its private residential developments, proximity to world class international schools and major tertiary education hubs like Ngee Ann Poly, NUS, SIM and Singapore Poly. The site is located within the exclusive upper-middle class Sunset Way enclave, providing a nature perfect view while staying in near proximity to the city.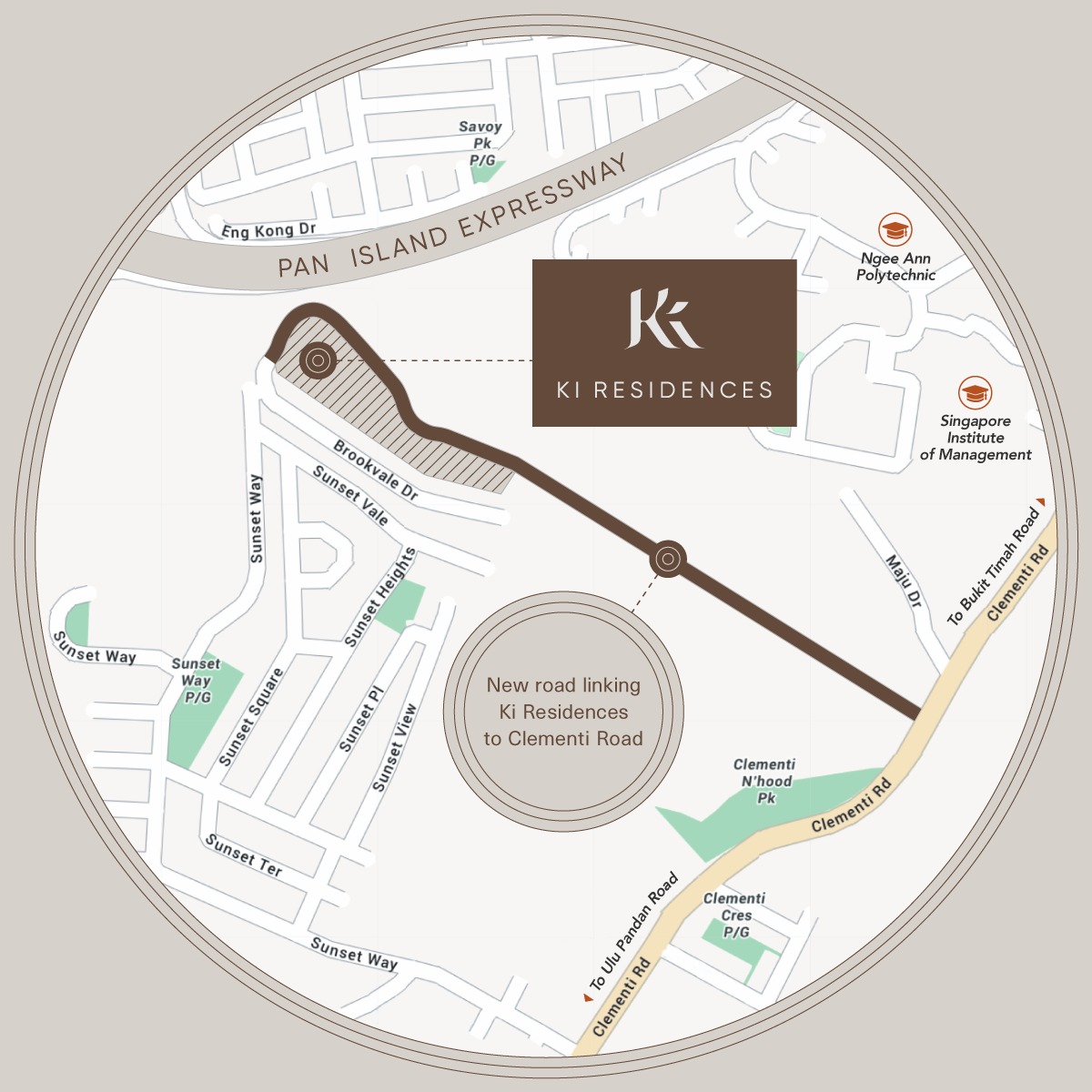 As an interesting new condo development in Singapore's reputable Clementi region, Ki Residences is a home poised to stand the test of time.
If you are looking for the ideal home that is enveloped by greenery and serenity, Ki Residences 翠宁苑 is definitely the place to be. Far from the bustling city life, Sunset Way estate offers a beautiful and heartwarming environment for you and your family. Nestled in the midst of a landed enclave, you can enjoy the quiet and relaxing atmosphere in this exclusive estate.

KI RESIDENCES - A Landmark Above The Pulse Of A Global Metropolis
The Ki Residences at Brookvale development will take advantage of the impeccable area of the previous Brookvale walk enbloc. The location is renowned for its calmness and greenery, while still offering the restaurants, and amenities.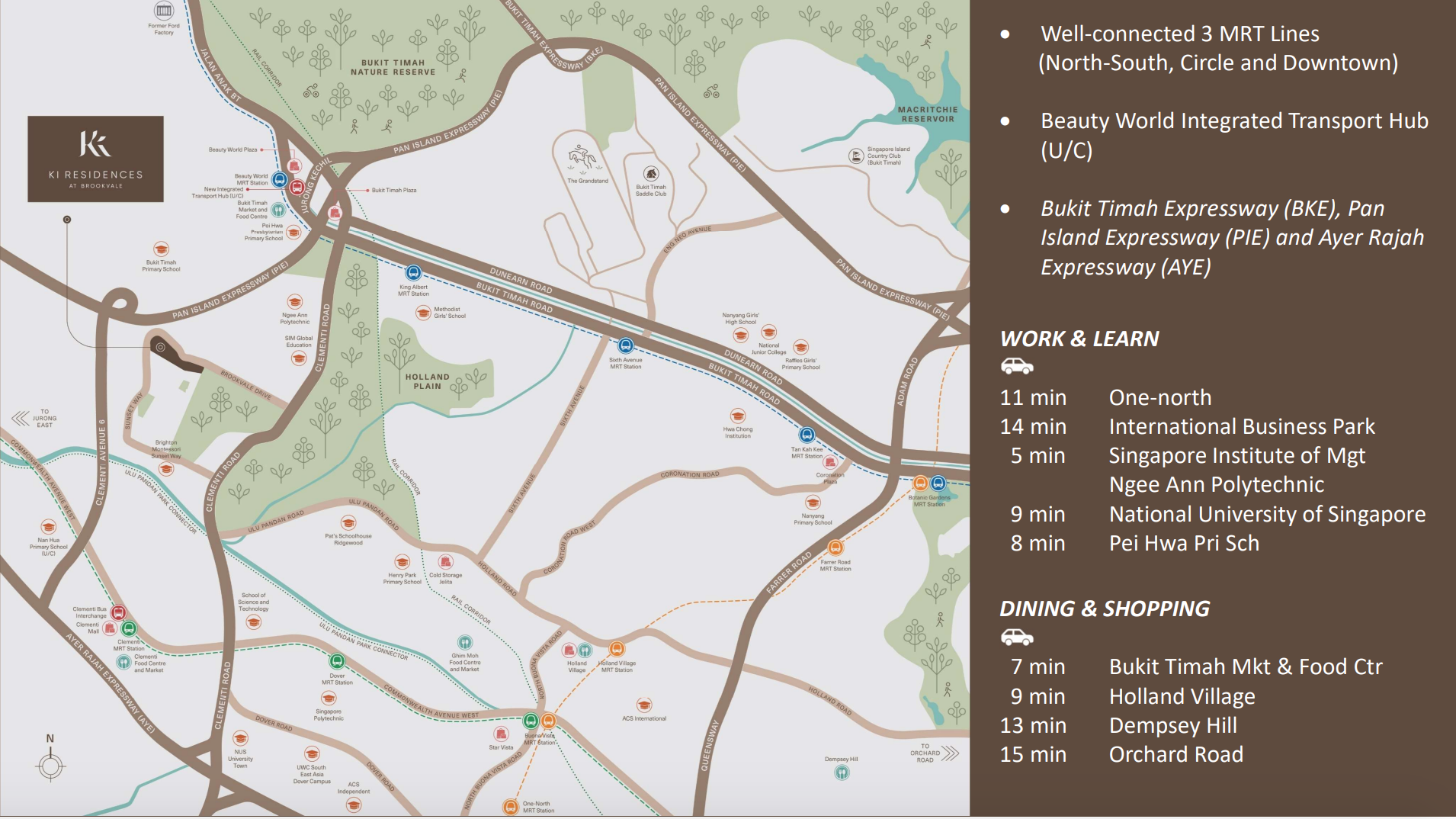 ARCHITECTURE DESIGN • 100% North-South Orientation • No overlapping blocks, all blocks views to North (over PIE, towards Bukit Timah Landed) and South (Landed Housing in Sunset Way) • All bin centre/ substation sunken in basement, hidden from view • Tennis court sunken from landscape deck by 4m • All top floor units living room are also designed with high ceiling space (5.65m) • Ground floor units (living/bedroom) with high ceiling at (3.6m) • Intended as a soft backdrop to the lush landscaping, the façade colour theme is a mixed of light natural and neutral colours such as – light and dark grey hues, brown colour for the railing and grey glass • Gable end wall will be finished in a texturised pattern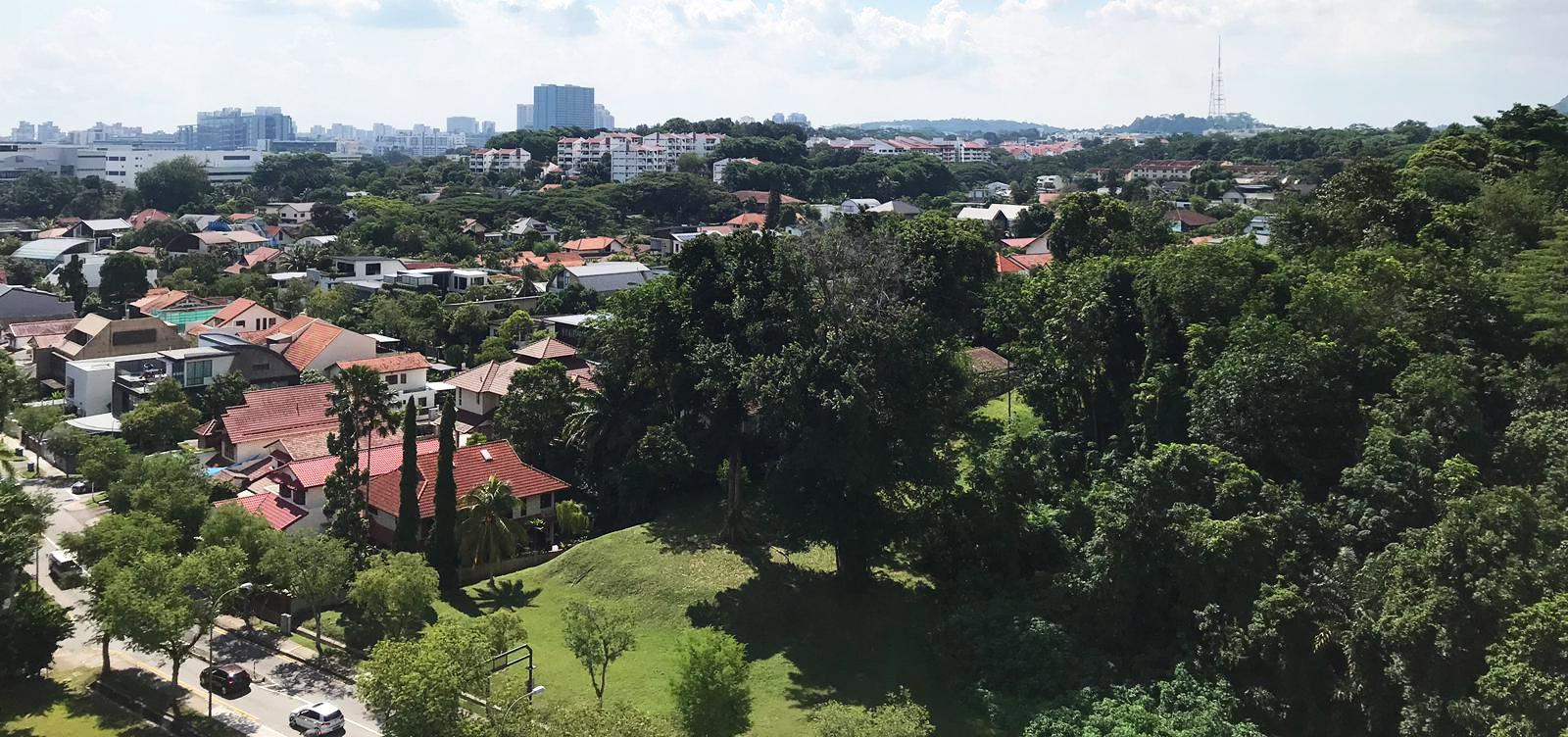 The Sunset Way enclave represents one of the most prestigious private residential neighbourhoods in Singapore, with both luxury developments and two-storey bungalows adorning the streets. This safety, security and sense of community makes the Ki Residences an ideal place for young professionals and families alike.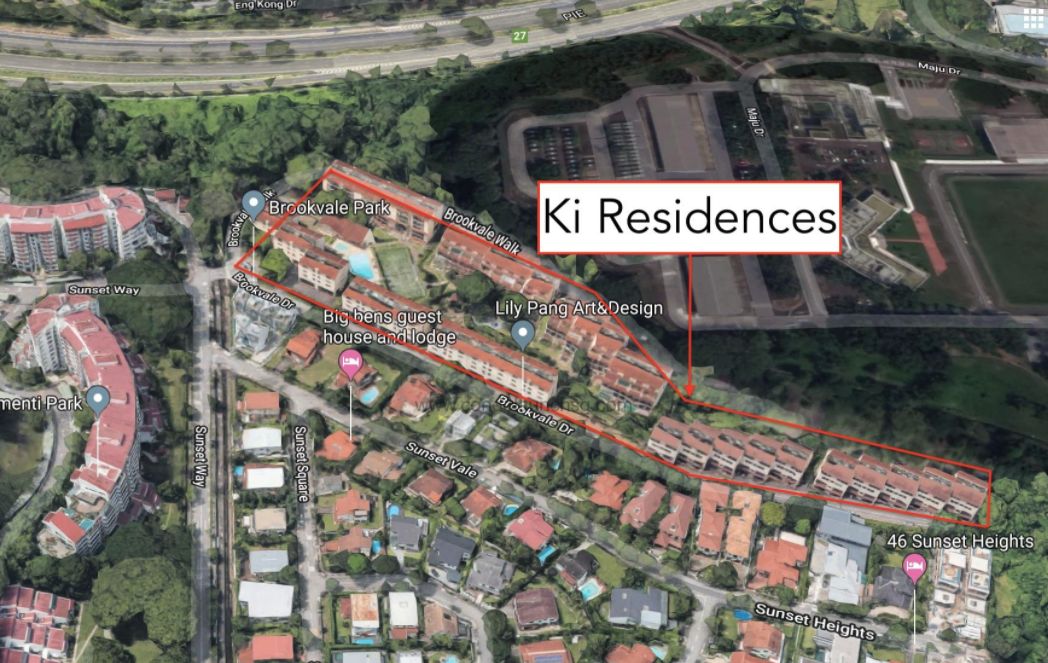 A New Road will be constructed to connect Ki Residences to Clementi Road. This future road will improve the connectivity of Ki Residences and provide the residents a more direct route to Clementi Road, linking Ki Residences closer to the Amenities, Schools and Transportation.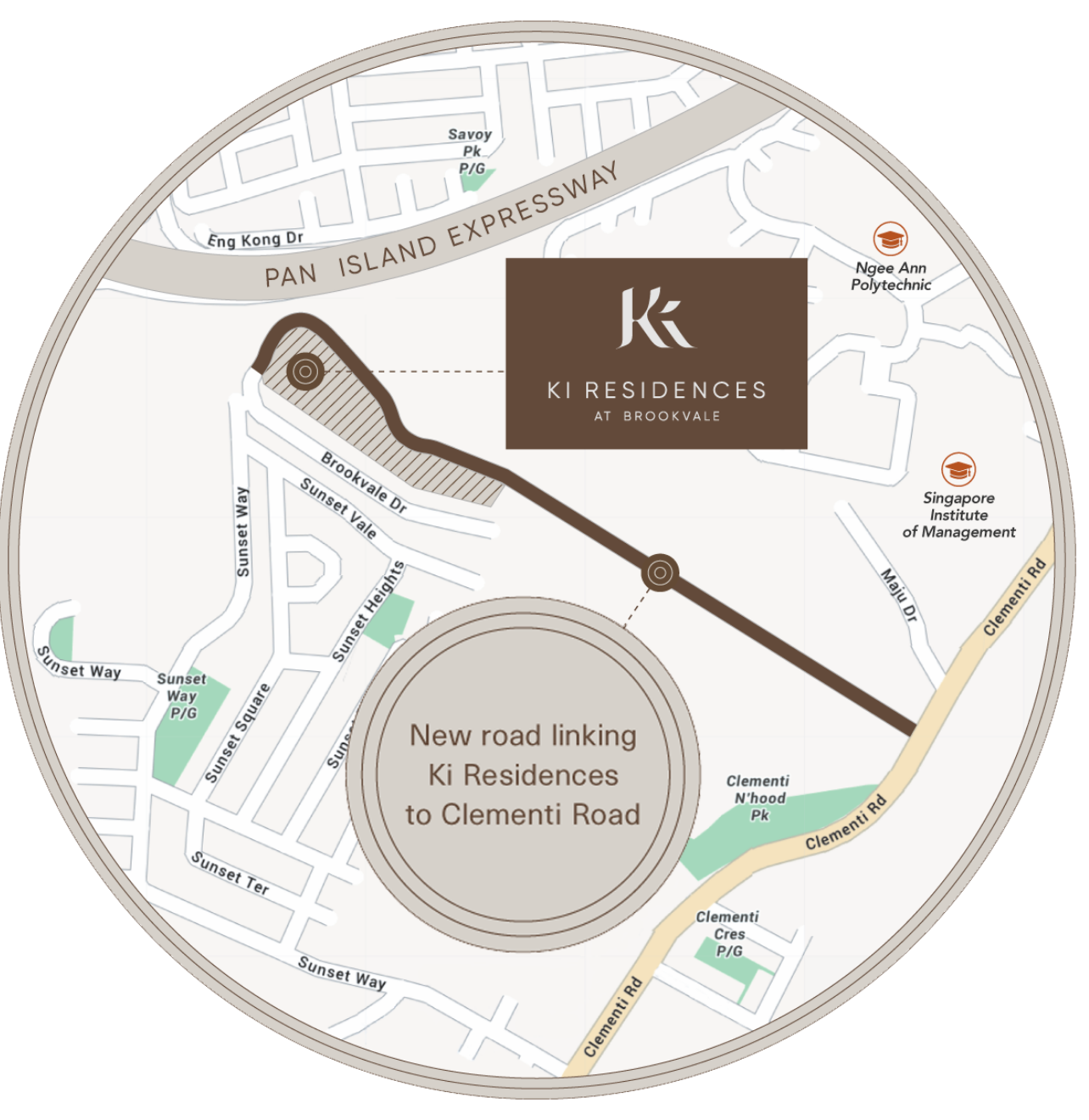 Schools nearby;
Nan Hua Primary School
Pei Tong Primary School
Clementi Primary School
Clementi Town Secondary School
Nan Hua High School
Newtown Secondary School
National University Singapore
Ngee Ann Polytechnic and Science
Singapore Polytechnic
NUS High School of Mathematics
If you are looking for the ideal home that is enveloped by greenery and serenity, Ki Residences 翠宁苑 is definitely the place to be. Nestled in the midst of a landed enclave, you can enjoy the quiet and relaxing atmosphere in this exclusive estate.